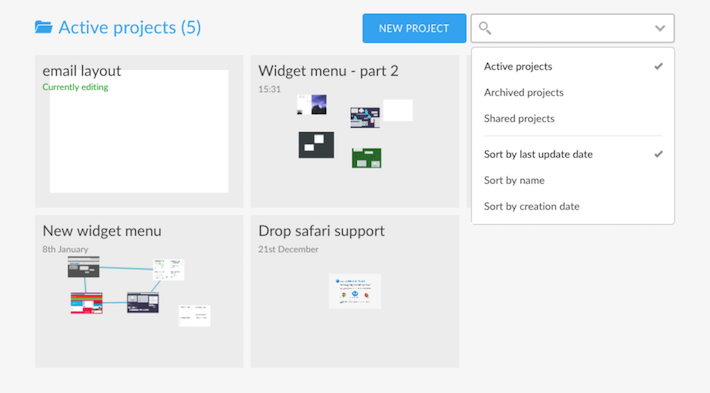 To access your project list, simply click into the home menu and then select my projects.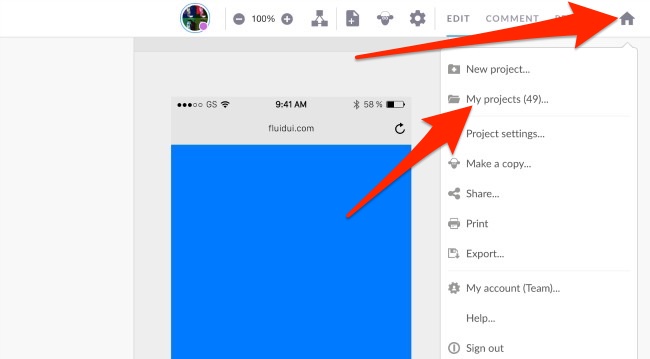 View all of your projects via clear thumbnails.
See when your projects were last revised.
Each thumbnail will contain an overview of your project screenflow.
Search through your active, archived and shared projects.
Sort your projects by name, last update and creation date.