Link your pages together to create realistic flows for your apps.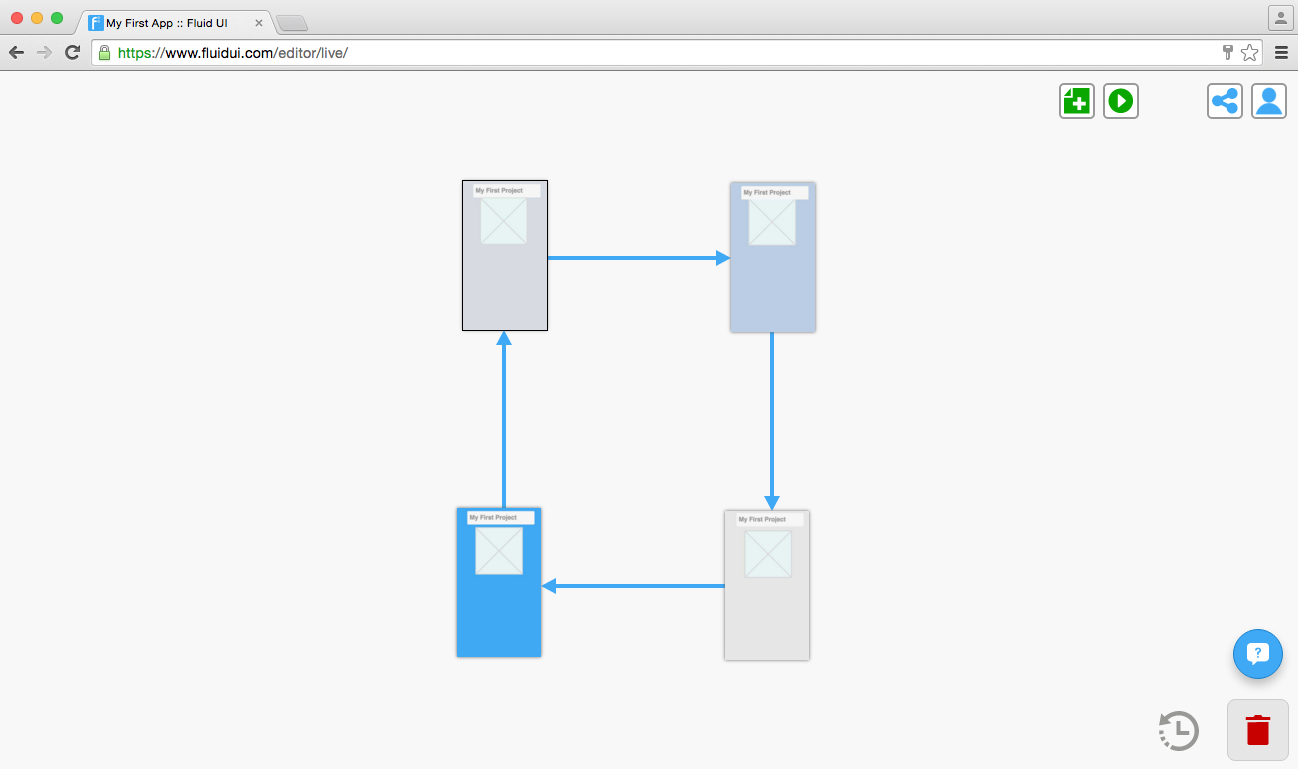 To create a link
Select any widget or hotspot and click the blue 'link' icon on the right hand side of the page menu.
The screen will zoom out and you can drop the link onto another page, or on one of the buttons that appear to the right of the editor, these include: new, clone, start page, previous page and URL. This will create a link and link automatically to the chosen destination.
Hover over a link to reveal the link's gestures and transitions menu.
Setting gestures and transitions
Tip: To delete a link, click on the widget the link is connected to and you will see the link settings button in the tool bar, click on this and you'll find a bin to delete the link.