You can set any page in your prototype to the start page by focusing on that page and clicking the "Start page" switch in the page settings menu. Only one page can be the start page.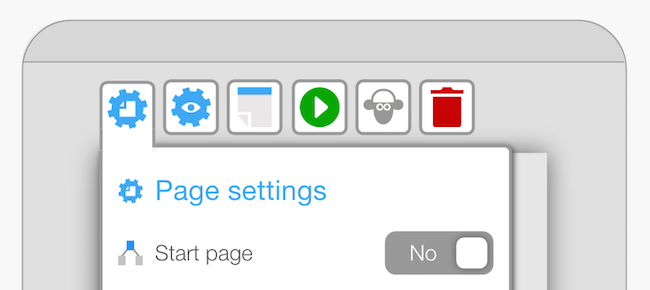 You can also the preview button on any screen to preview starting with that particular page so you don't need to navigate from the start page each time (this option is available once the page has widgets on it).
See more about the page settings, setting up the Fluid UI camera the way you want it or how to add page titles and page notes.